Mountain Home Music Company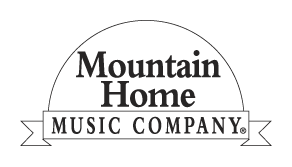 Mountain Home Music Company is a premiere Bluegrass label with global distribution, representing such elite artists as Doyle Lawson & Quicksilver, The Boxcars, Lonesome River Band, Balsam Range, The Grascals, The Snyder Family Band, Darin & Brooke Aldridge, Danny Roberts, Crowe Lawson Williams, NewTown and Flatt Lonesome.
Mountain Home is a division of Crossroads Entertainment & Marketing, Inc. Our team, with decades of music marketing, licensing, distribution and promotional experience, brings artists to the world marketplace. Our award winning, state-of-the-art recording studio has been in operation since 1993 and provides artists with a world-class recording experience. Our marketing division has promoted award-winning and Grammy®-nominated albums, and our radio promotion department has achieved multiple #1 singles. We are dedicated to the sustainable career of our artists. We achieve this through cooperative efforts with our artists, their fans, media outlets, and industry relationships.

COME SEE ABOUT ME: A Benefit For The IBMA TRUST FUND CD (release date: September 28, 2018)
"Come See About Me" Single (release date: July 27, 2018)
SIDELINE - FRONT AND CENTER CD (release date April 27, 2018)
SIDELINE –"Thunder Dan" single (release date: February 2,2018)
BALSAM RANGE – IT'S CHRISTMAS TIME CD
release date: October 27, 2017